I am excited to announce the general availability of RapidBIZ™ via VACAVA®, our simple to use, easy to afford integrated cloud application development and delivery environment. It truly delivers new IT productivity gains with simple to use pre-built/pre-tested application components assembled via a graphical drag and drop interface. VACAVA application process experts, architects and developers are using RapidBIZ today to quickly assemble and modify custom applications for our clients. We have built in strong database, security, and code extension capabilities to tackle complex application requirements efficiently. The headaches and expense of in-house servers is eliminated because we host RapidBIZ development, test, and production environments in IBM's SoftLayer cloud services.
We started building RapidBIZ 6 years ago for our own custom application development business. I've got to say, it was a bit painful for the first couple years because we didn't have all the functions and capabilities needed. But the RapidBIZ design team was quick to respond. We are now on our 6th major release of RapdiBIZ and use it exclusively to deliver cloud applications.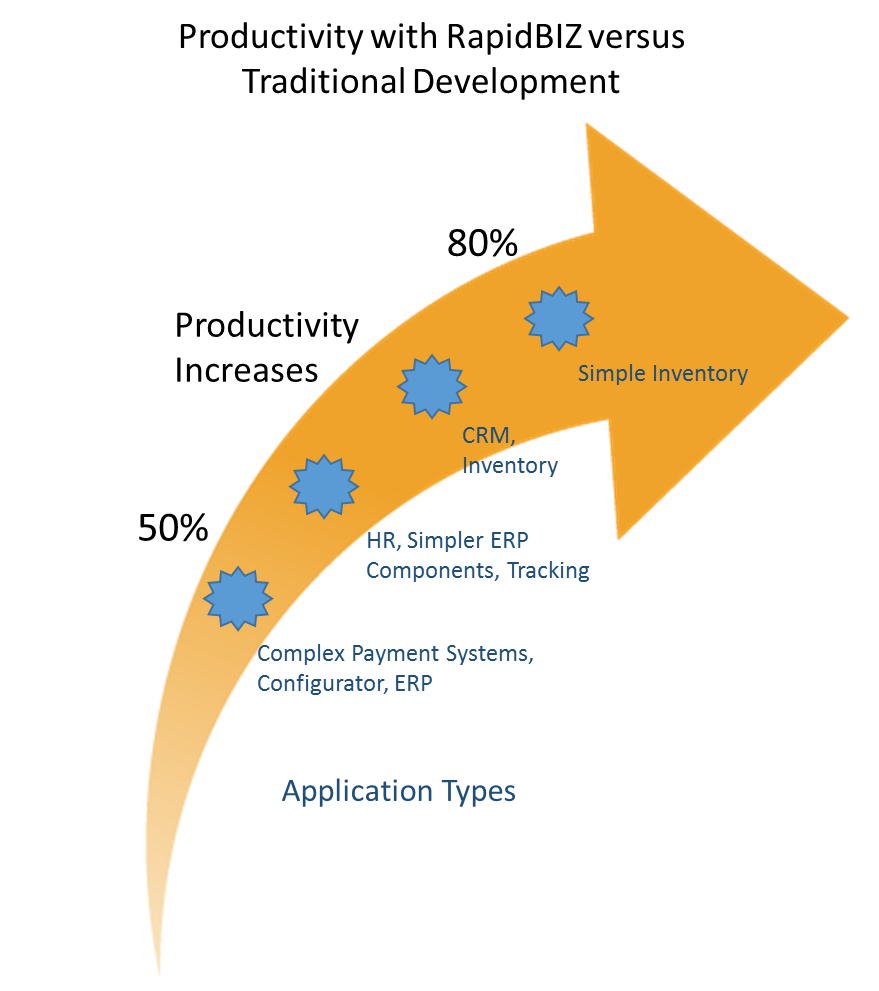 The VACACA team has experienced productivity increases up to 80% using RapidBIZ over traditional development methods! This chart shows how our productivity increases based on the complexity of the application type. We know this is true because it's what our programmers experience every day.
We are making RapidBIZ publicly available so that others can benefit from the significant productivity improvements that we've seen.
Check out RapidBIZ today. Learn more at www.vacava.com/rapidbiz where you can chat with a RapidBIZ developer, read our press release on PR Newswire or contact me here.